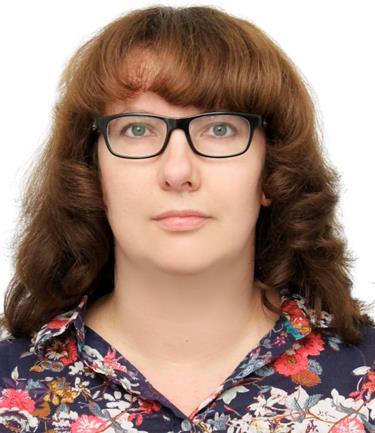 Elena V. Tikhonova
Ph. D., associate Professor
125 080 Moscow, Vrubel str., 1Building B, office 6−04
phone: +7 (499) 750-01-11
e-mail: etihonova@mgupp.ru

The Department of Linguistics and professional communication has a long and fruitful history. In 1930, the Moscow Institute of grain and flour technology (this was the name of MSUFP at the time of its Foundation) started working on foreign language courses, which in 1938 gave a start to the life of the Department of foreign languages. In 2012, as a result of the restructuring of MSUFP and MSUAB, the Department was merged with the Department "Foreign languages and speech communication" of the Moscow State University of Applied Biotechnology. In 2018 the Department was renamed the Department of linguistics and professional communication.

Teachers of the Department teach four languages (English, German, French and Latin) on the basis of differentiation and individualization of training with an emphasis on the study of professionally-oriented and academic vocabulary. Technologies of mixed learning, inverted lesson, and online technologies are actively used. The development of communicative and supra-professional competencies of students is the focus of all teachers of the Department. Among the basic flexible skills, along with effective time management, critical thinking, and cognitive flexibility, are effective communication and the ability to work correctly with information.

Teachers of the Department are actively involved in international research collaborations.

Every year, the Department organizes a scientific student forum "Science, education, career".

The Department implements a three-year program of the second higher education "Translator in the field of professional communication".

The Department has 18 teachers: 8 candidates of science, 6 senior teachers, 3 assistants, 1 teacher.