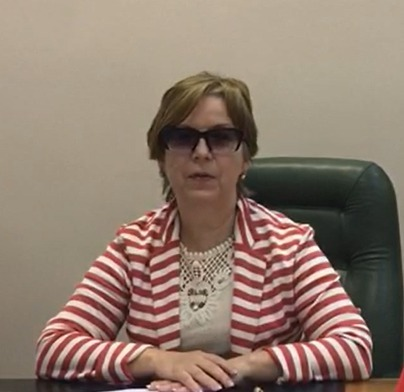 Lilia V. Kovtun
candidate of cultural studies, associate Professor
125080, Moscow, Volokolamsk highway,11
office 9-10
phone: +7 (499) 750-01-11
e-mail: kovtoonLV@mgupp.ru

Department of Russian as a foreign language is specialized in the field of professionally oriented teaching of Russian language and other disciplines linguistic cycle, intercultural communication, and in particular scientific and educational sectors of Russian studies – Russian as a foreign language.

The Department has 15 teachers, including 5 Ph. D., 2 associate professors. The Department employs specialists of various profiles who are able to provide any aspects of teaching the Russian language. These are specialists in the field of theory and methods of teaching RCTS, including in the field of multimedia technologies. The staff of the Department successfully carries out large-scale and very diverse teaching activities. Teachers of the Department conduct practical and seminar classes in groups of foreign and Russian students, give lectures on topical issues of the theory and practice of teaching RCTS, the theory of intercultural communication.

Teachers of the Department conduct classes on an additional General education program that provides training for foreign citizens to master professional educational programs in Russian.
Research activities of the Department's employees are carried out in the framework of the following topics:

Multimedia technologies in teaching Russian as a foreign language (research supervisor - L. V. Kovtun, associate Professor).
Development of communicative competence in professional education (supervisor - L. V. Lazarenko, associate Professor, Ph. D.).